Partners
The National Indoor Climbing Award Schemes (NICAS and NIBAS) are administered by the ABCTT, the ABC Training Trust. They are UK-wide schemes designed to promote climbing development and accredit individual achievement on artificial climbing structures. They can be used as a starting point for people wishing to take up climbing and mountaineering. The schemes are open to all candidates aged 7 and upwards and can be used individually or as part of a formal structure such as GCSE, Duke of Edinburgh or the Curriculum For Excellence. (more…)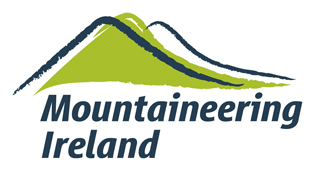 Mountaineering Ireland is the representative body for walkers and climbers in Ireland. It is recognised as the National Governing Body for mountaineering, hillwalking, rambling and climbing by both the Sport Ireland and Sport Northern Ireland.
Mountaineering Ireland is governed by a Board of Directors, elected by the membership.  It has a professional staff team based at Irish Sport HQ, National Sports Campus, Blanchardstown in Dublin and at Tollymore Mountain Centre in County Down
WE SPECIALISE IN PUBLIC & PRODUCTS LIABILITY, PROPERTY & EQUIPMENT AND EMPLOYERS LIABILITY COVER FOR OUTDOOR PROFESSIONALS
AIM is a mutual membership community formed of industry practitioners. Owned by its members and operated on their behalf via an elected board of outdoor adventure experts it was formed for the sole purpose of providing economical and high-quality liability and property cover for individuals and organisations operating in this sector. We work hand in hand with some of the country's leading industry bodies such as the ABC to promote best practice in the sector. AIM's coverage is tailored to our member's specific needs and offers a long term alternative insurance solution that provides value, security and certainty, no matter how volatile the economy.
Activities Industry Mutual Limited (FRN: 451585) is an appointed representative of Regis Mutual Management Limited which is authorised and regulated by the Financial Conduct Authority, FRN: 479202